These 24,000 square foot metal buildings were pre-engineered for storing barrels of whiskey. Industrial-modernist in style, this warehouse houses Woodinville Whiskey.
Maintaining the simple, rectilinear gabled form and dark brown hue of the Woodinville distillery, located 160 miles away (in Woodinville), the new complex's structures are clad in dark metal siding and Kebony modified wood. Large Corten-clad sliding barn doors and bands of Corten siding at key locations combine to evoke the warmth and character of the whiskey.
Selected materials were chosen for their aesthetics, durability, sustainability, ease of construction and connection to the materiality of the original distillery located in Woodinville, Washington.  "Kebony was a natural choice for the front facades as the clients wanted the warmth of wood, but the material had to be durable enough to withstand the extreme heat and cold of eastern Washington's weather, without requiring continuous maintenance," Tillack said.  "For us, it was a perfect fit due to the beauty of the product, its sustainability and the ease of installation with the use of Kebony's rainscreen system."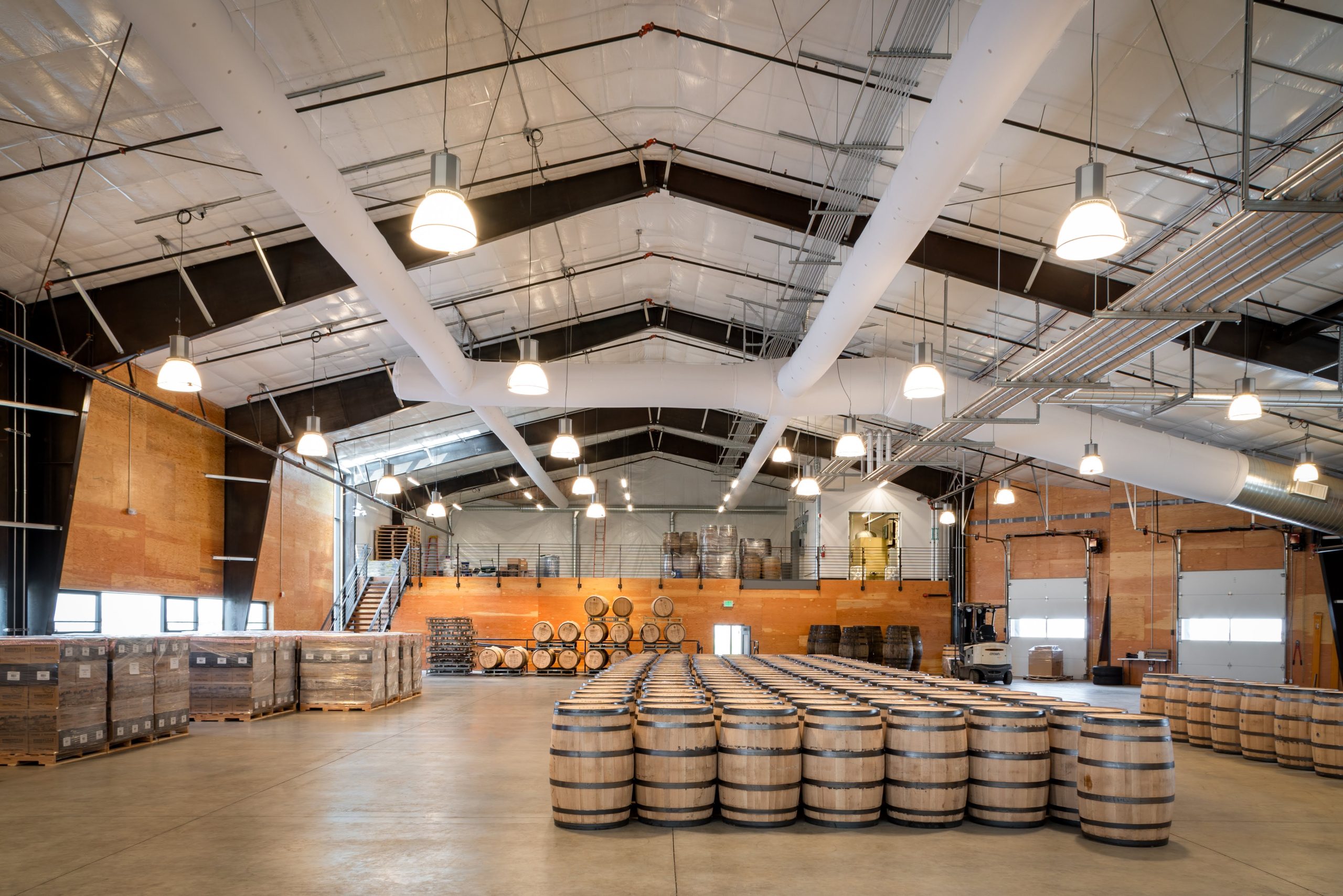 The transition between office and process areas is demarcated with a long vertical window that folds from wall to ceiling, transforming into a skylight. Horizontal windows on the north wall of the processing area frame the adjacent agricultural landscape and farmstead. A row of skylights provides natural daylighting into the processing space, while south-facing photovoltaic rooftop panels provide a renewable source of electricity.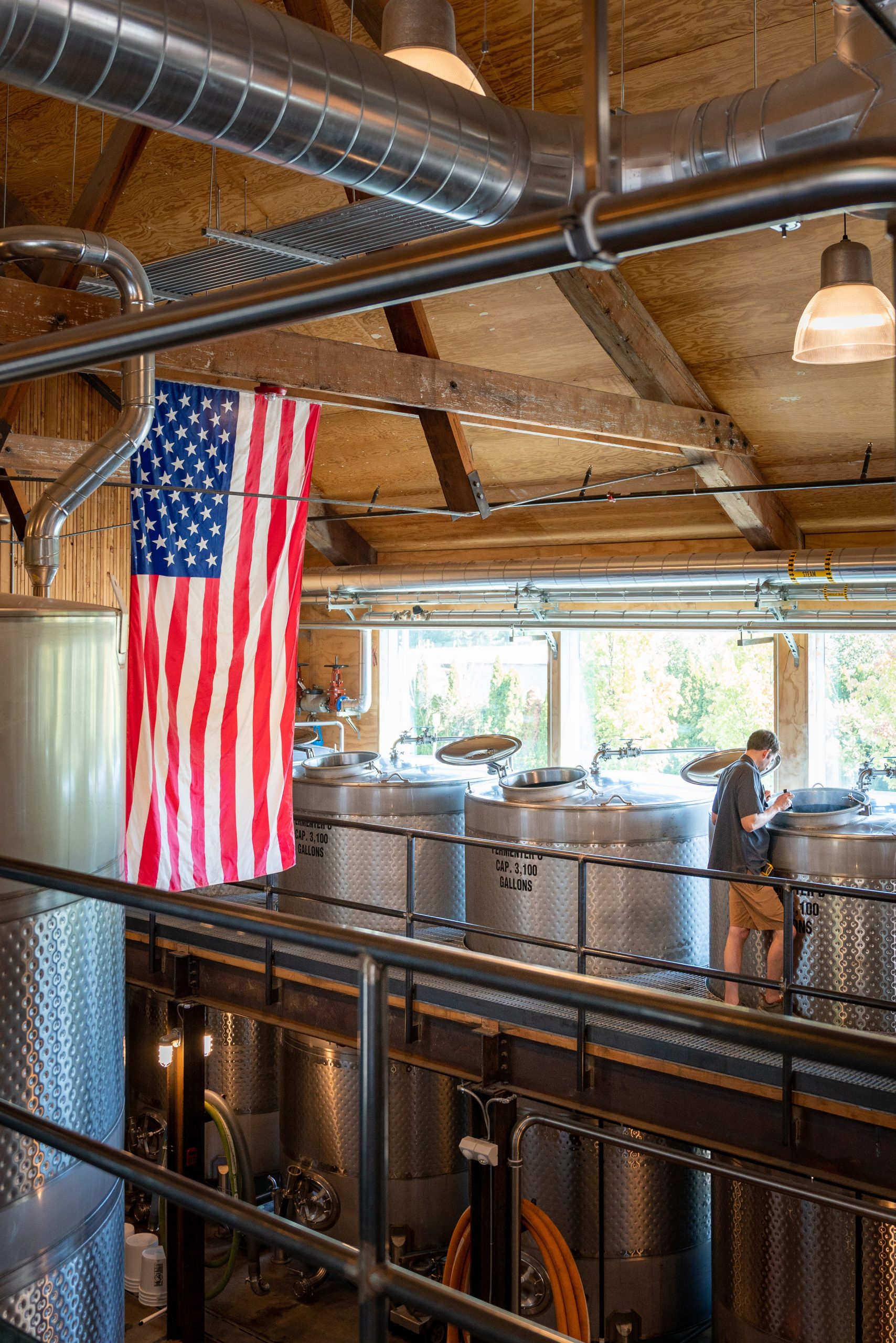 Location: 
Quincy, WA
Architect:
Graham Baba Architect
Contractors:
Rimmer & Roeter Construction
Size: 
24,356 sq. ft.
Building System:
Butler Manufacturing
Doors:
Expi-Door Series 500
Wall & Roof Panels:
Morin-SLR-16-0
Snow Guards:
S-5 Bryer Co.
Foundation:
Concrete Slab