This barn will be used as a wedding venue, making this huge open space metal building the perfect construction method. The 54′ by 50′ space was built by Hershberger Construction and features a gambrel roof.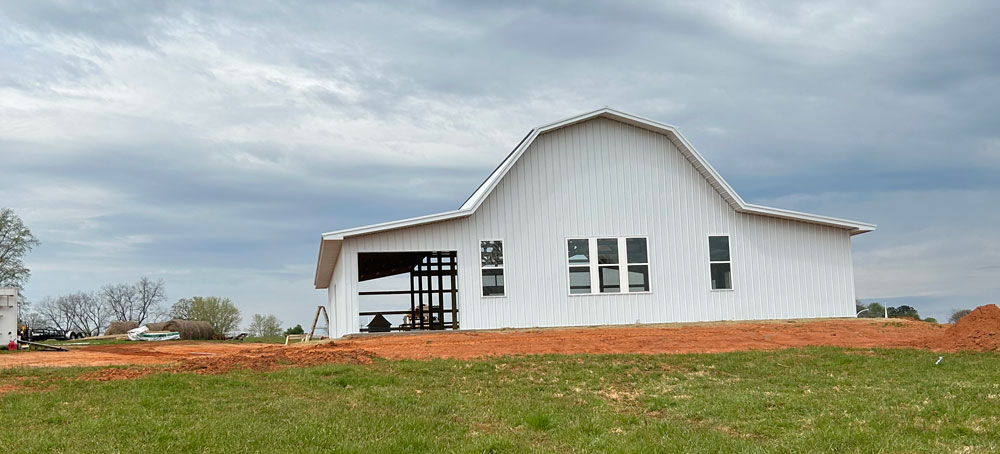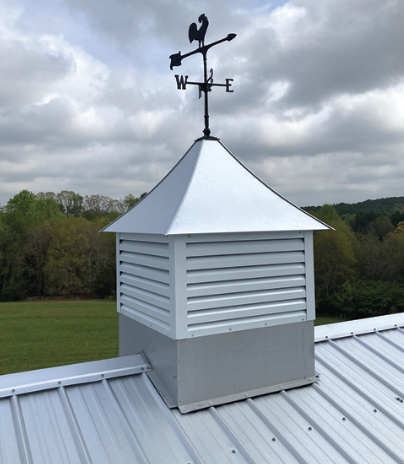 Preferred Metal Roofing provided the metal in its 29-gauge model. Levi's Building Components holds it all together with its fasteners being used on the roof, sidewalls, and trim/soffit.
The MWI cupola tops off what will be a facility for creating memories.
Size:
54′ x 50′
builder:
Hershberger Construction
doors:
Plyco
fasteners:
Levi's Building Components Pro Z 2″ (roof). Logrip 1-1/2″ (sidewalls). Fastgrip 2″ (trim and soffit)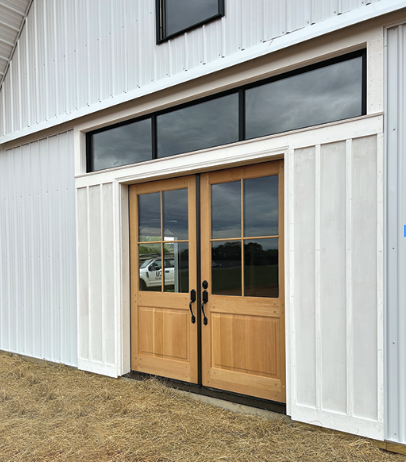 insulation:
Solar Guard
roof panels:
Preferred Metal Roofing 29g Ag panel
Wall panels:
Preferred Metal Roofing 29g, 3'