This two-story pole barn home is located in the rural Midwest. Custom features include cupolas, a screen porch and overhead door framing. The pole barn home and shop combo give its owners a place that was unique to their needs. A BendPack lift allows them to work on their automotive projects regardless of the weather outside. The size is 60′ x 104′ x 16′ 6″.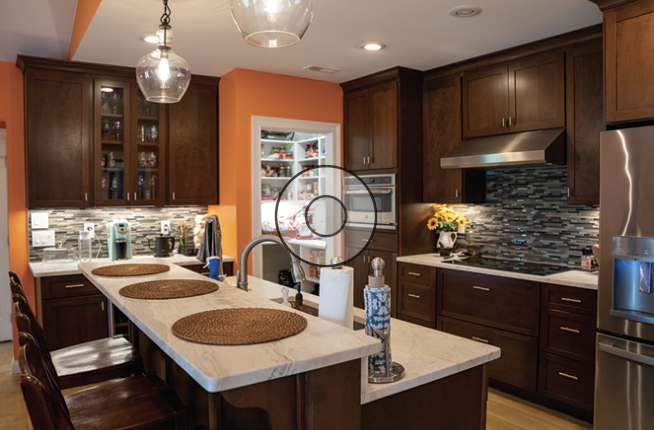 It has an exterior color technically called Brite Red, charcoal roof color with 12-inch roof overhangs, an 8-foot screened-in porch, snow guards, and an open-concept interior.
The flexibility of post-frame construction allowed the owners to get a second story without sacrificing the layout for their downstairs. The second story allows an RV camper to be driven in because of the increased, maintenance-free vertical space.
size: 
60′ x 104′ x 16′ 6″
roof pitch:
3.5/12
builder: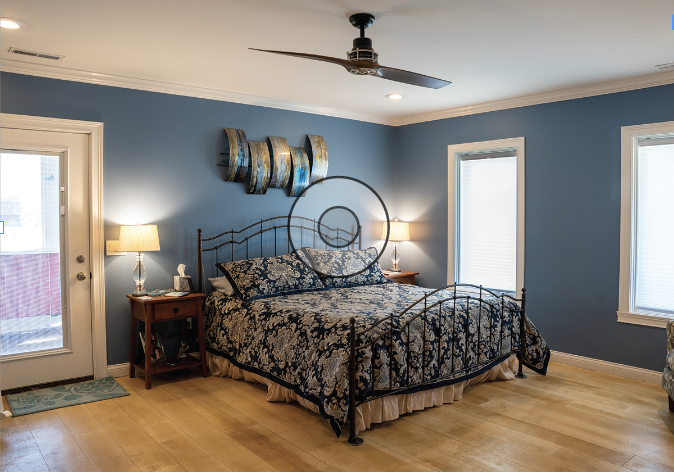 interior builder:
North Custom Homes
garage doors:
Lift Master
design:
Palladian Custom Design
countertops:
Stone Mart / Indy Custom
water system:
Kinetico
faucets:
Delta
fasteners: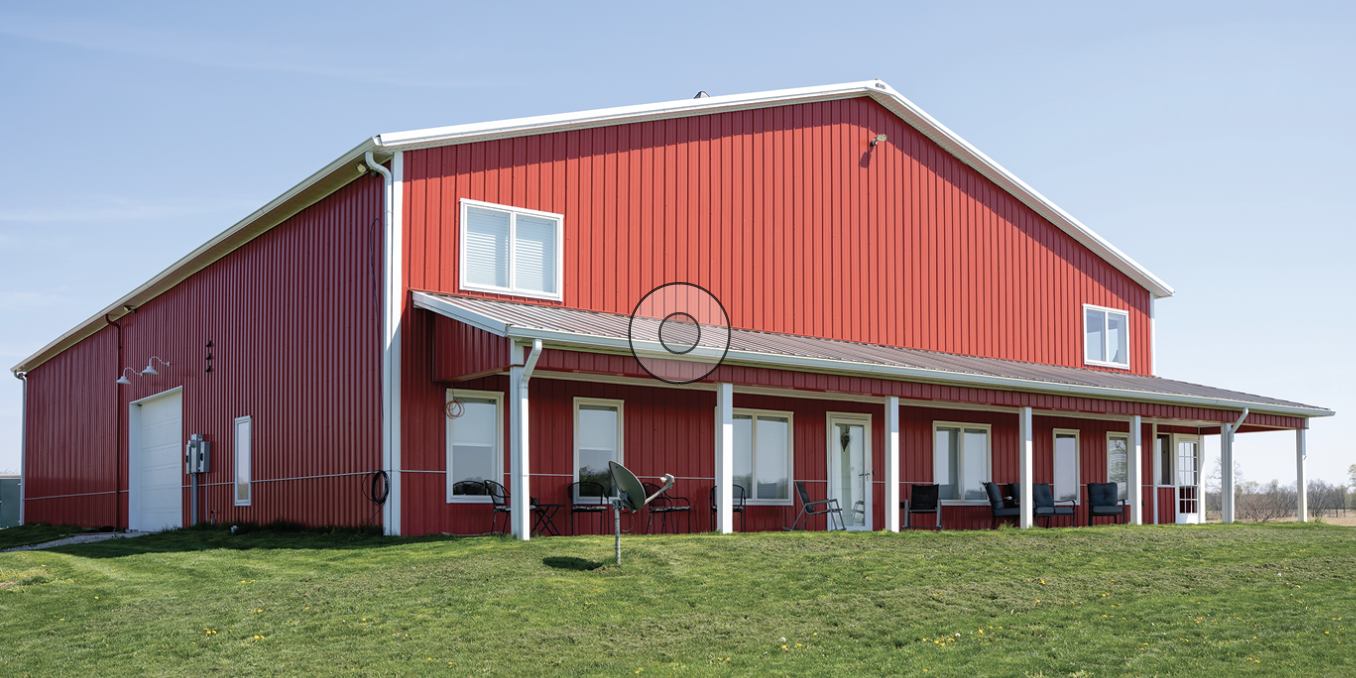 HeadLOK
foundation:
Perma-Column
posts:
FBi Buildings & Perma-Column 3-Ply 2×6
roof panels:
McElroy Metal
cupolas:
Metalworks, 36″ x 36″