Anywhere With You Acres started planting pumpkins in 2018 and have grown into a fall farm that features a U-pick patch, retail pumpkins, mums and a corn maze. More info can be found on the farm at Anywhere With You Acres. In 2021 we set out to build a new barn that functions as both our retail store in September/October and is an event venue for the rest of the year.
This family owned and operated farm focuses on affordable products and fun for the whole family.
In the spring of 2022 we are adding on to the back side of the building to add bathrooms, dressing rooms and another open patio area.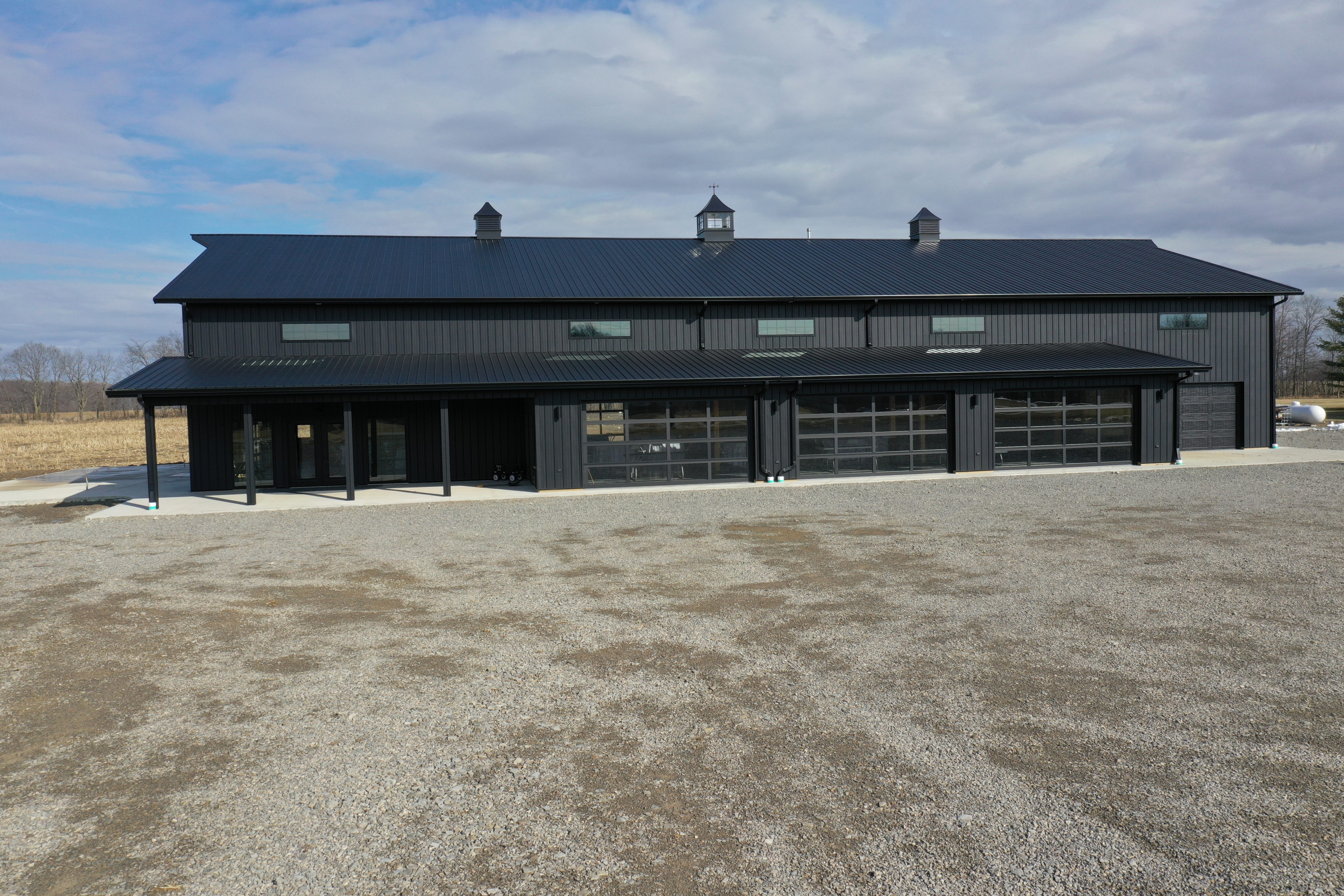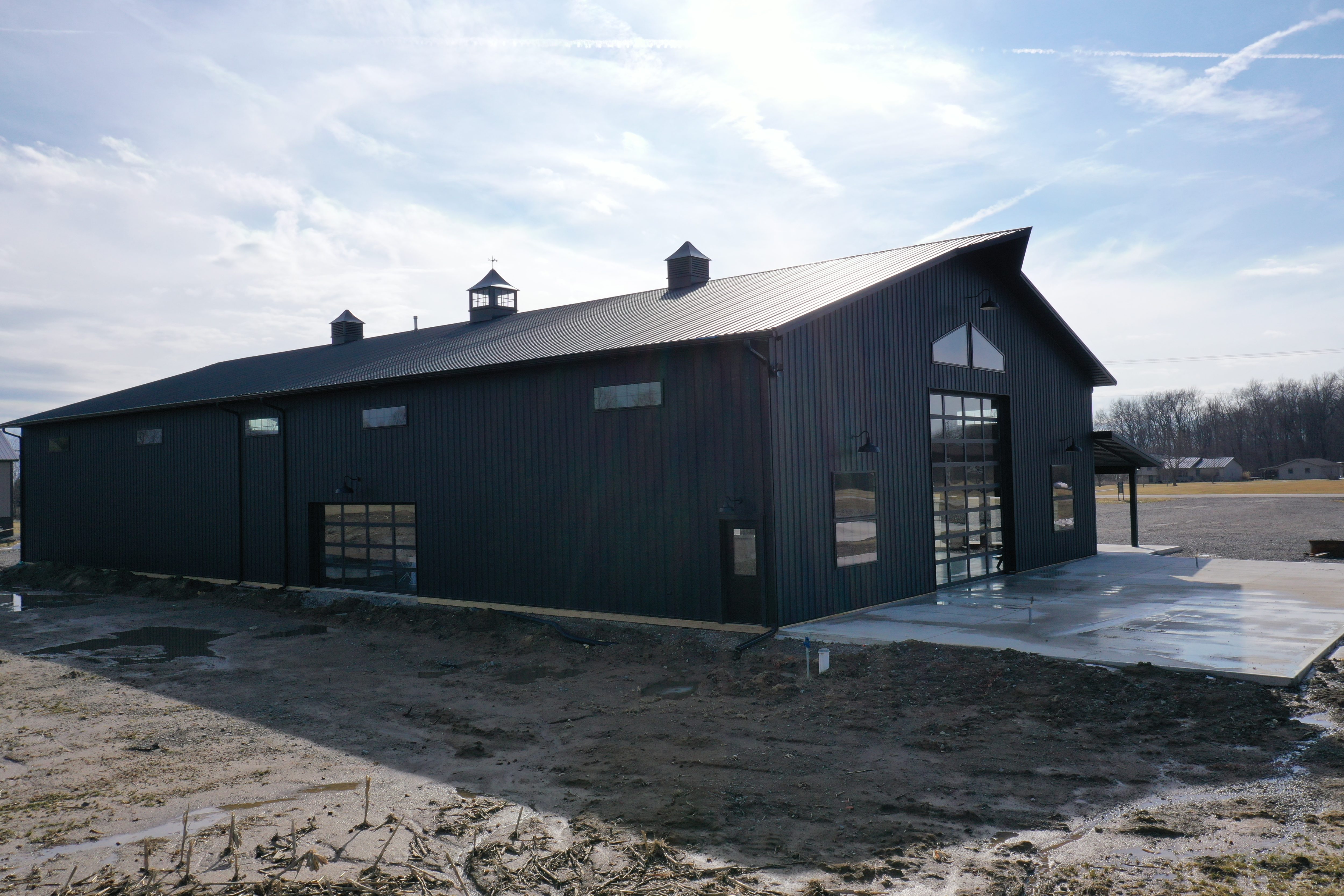 Size: 60' X 120' X 18'; Closed patio 15' X 64';
Open Patio 15' X 32'
Doors: Clopay Overhead, ProVia Walkdoors
Fasteners: ST Fastening
Insulation: Spray Foam
Posts: Nail-Lam Columns
Wall & Roof Panels:
Stillwater Metal Ag Panels, Black Crinkle Finish
Trusses: Graber Post Scissor Trusses
Ventilation: MWI Components Uni-Vent
Windows: Provia
Cupola: MWI Components 2- 36" Louvered side Cupola and 1- 48" window side MWI Components Cupola with Universal Powder Coated Bases