This new 30,000 sq. ft. fire department designed for the Prince Frederick Volunteer Fire Company by Bignell Watkins Hasser Architects functions as both an operations base for the fire department staff as well as gathering space on the second floor for meetings and large events for community members. It even includes a public museum. Space is dedicated for department use only. The design also separates living space from contaminated areas such as the garage and wash bay. The entire building is protected with a standing seam metal roof, plus metal siding panels that match the roof to enhance design cohesion.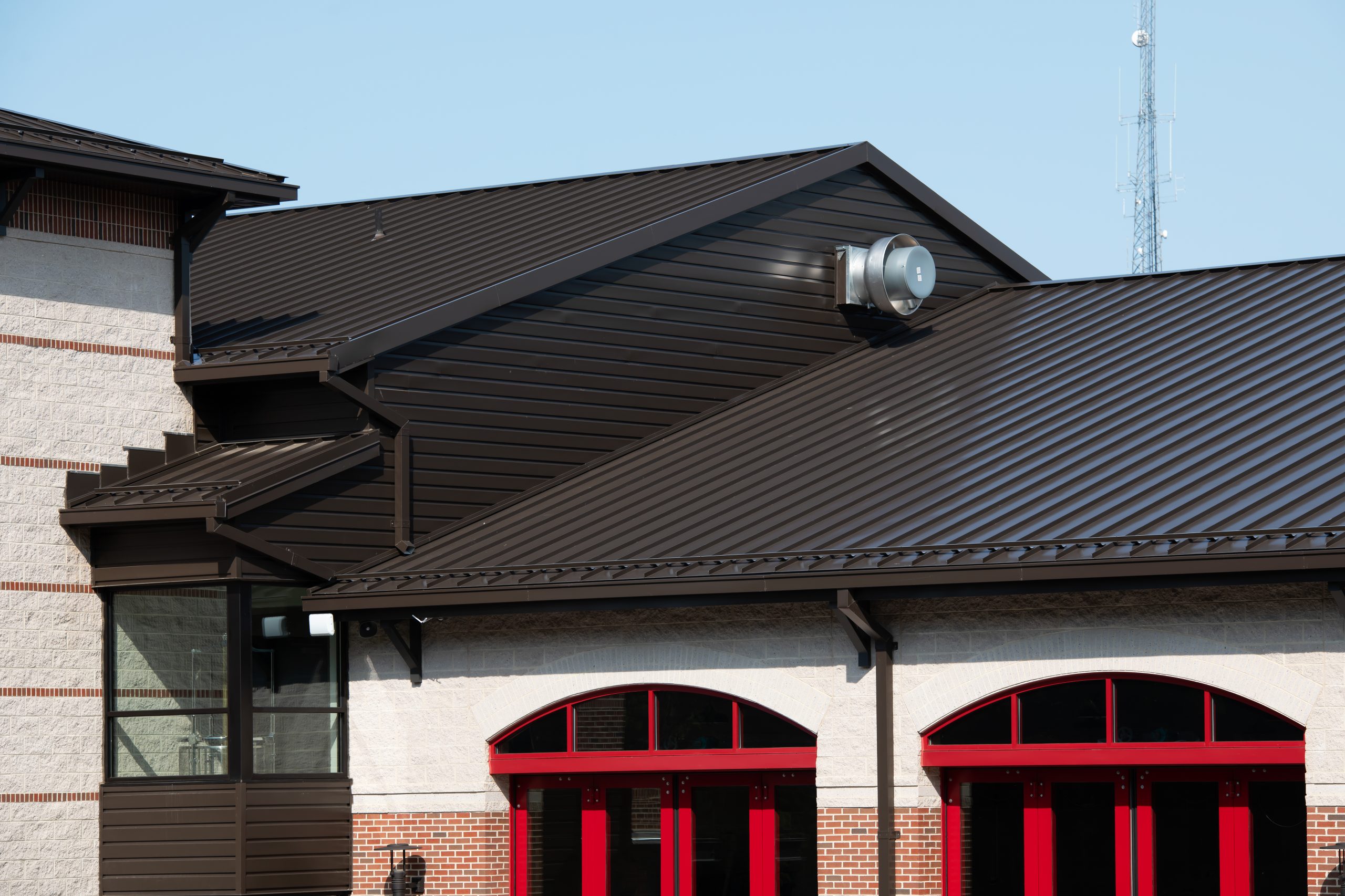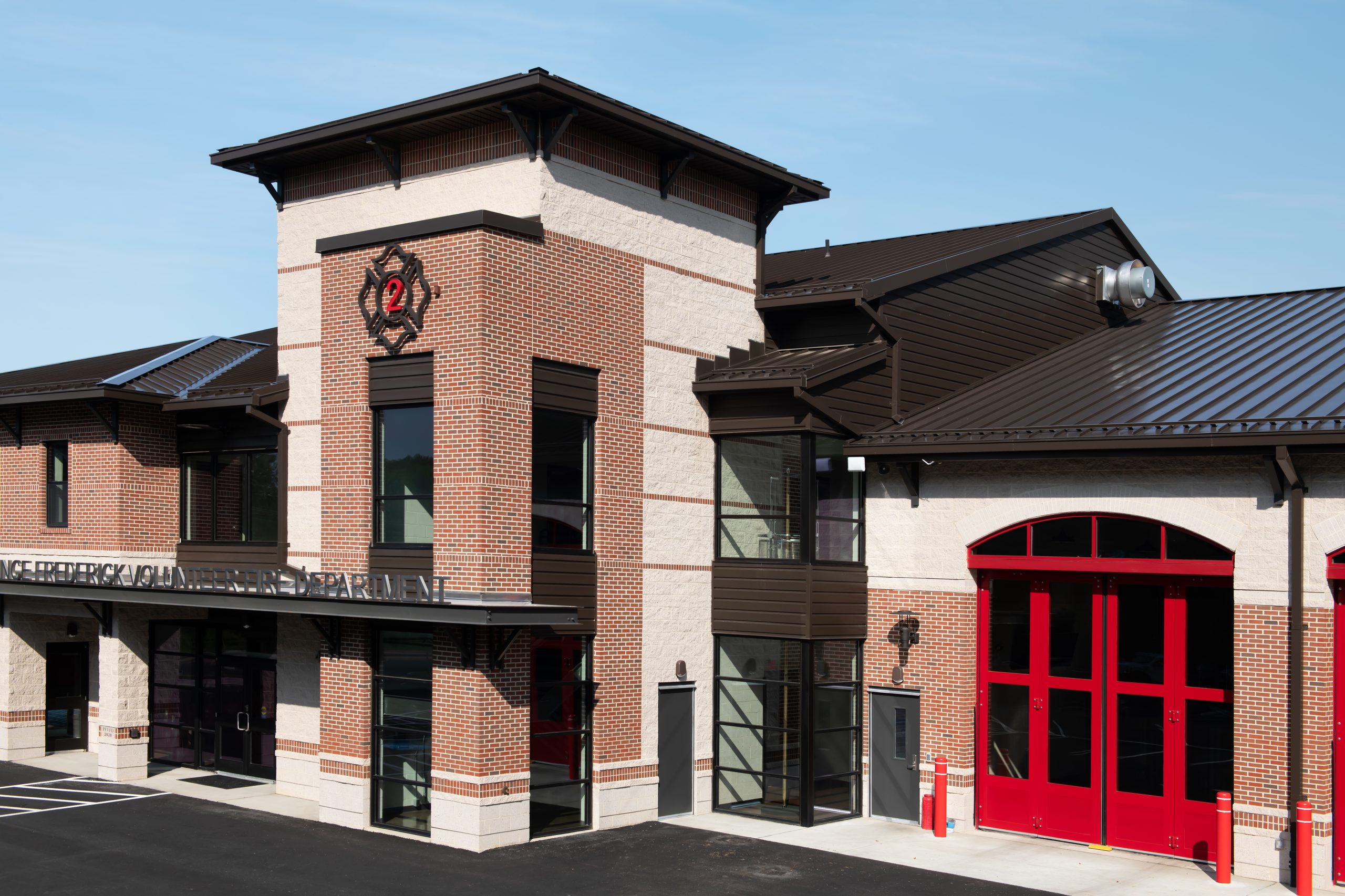 Location: 
Prince Frederick, Maryland
Size: 30,000 sq. ft. 
Doors: Overhead Door Company
Roof Panels: PAC-CLAD | Petersen Tite-Loc Plus Tite-Loc Plus, 22ga steel
Wall Panels: PAC-CLAD | Petersen Reveal Panels, .040ga alum, 7"W, 4000 sf
Insulation: Masonry Walls Rigid
Trusses: Nucor Pre-engineered Metal Building
Ventilation: Daikin Mini-Split System
Windows: Kawneer