Easily-adaptable, pre-engineered steel buildings are a management feature in the operation of the Golden Rainbow Ranch outside Myacca City, Fla.
"Design," that's the key word according to ranch manager John Hunt. "We designed our central work area in one fell swoop, and at the same time allowed for future expansion, instead of expanding piecemeal like most ranchers do.
"This central work core concept gives us the best possible traffic pattern so that when grain trucks come in or we're shipping steers out, there's no tie-up. It also allows us to get maximum utilization of our facilities.
"Our two pre-painted, pre-engineered galvanized steel buildings are a major part of our effort to optimize the efficiency of the operation.
20,000-Acre Operation
"With more than 3,000 head of cattle — mostly commercial stock with about 250 Red Brangus for breeding purposes — on our 20,000 acres, it became increasingly important for us to design a facility that gave us maximum efficiency and one that gave us versatility, an ease of expansion and long life. The two galvanized steel buildings fit the bill nicely."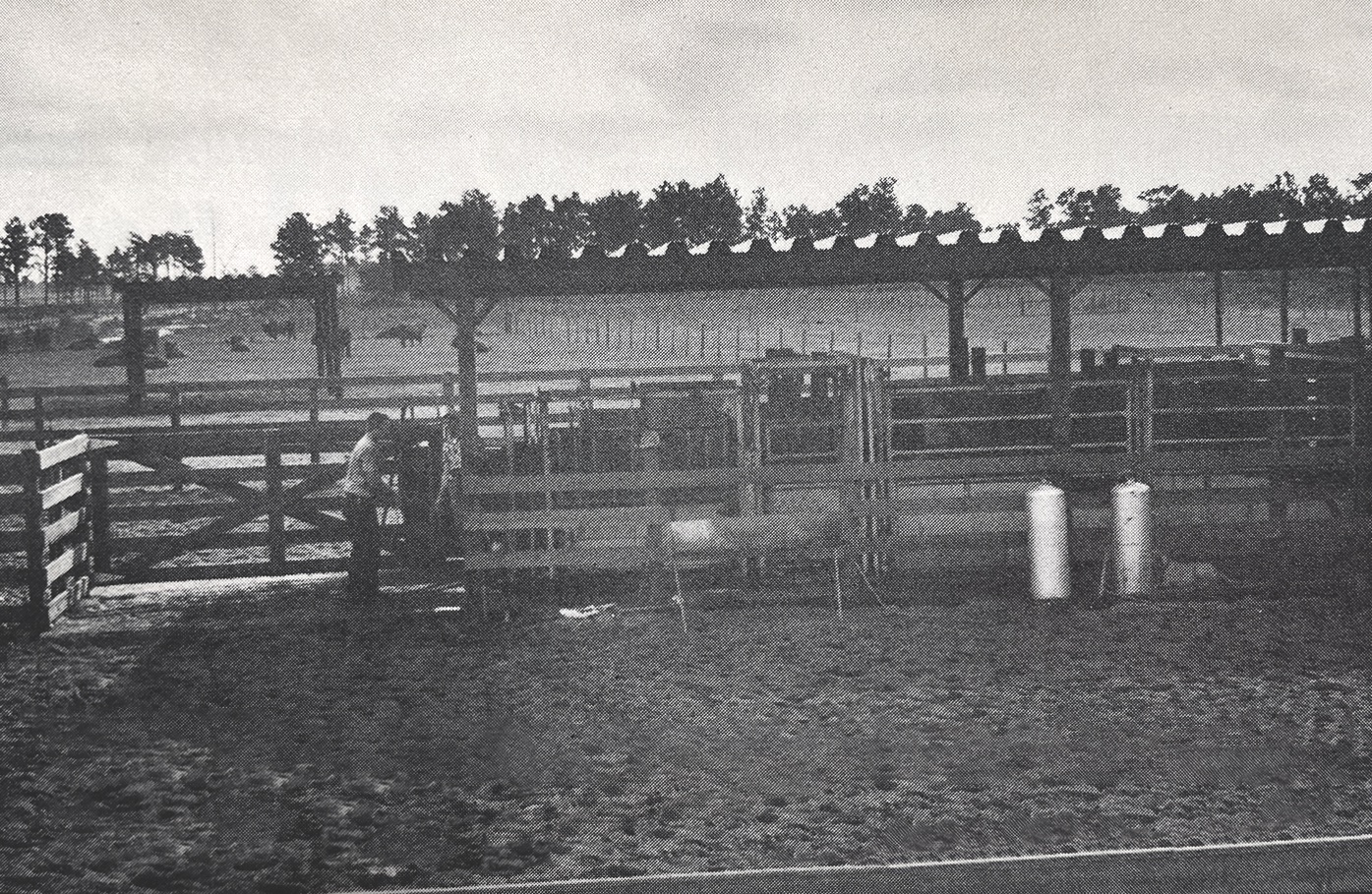 Hunt keeps his office in a 36 x 72 x 10-ft., 26-ga., pre-engineered steel building, which also serves as a tack room and a stabling facility for the ranch's eight horses.
The other metal building serves as a machinery storage facility as well as for feed storage and a shop area. It is an unusual 30 x 144 x 10-ft. building in the machine areas, with a 14-ft. eave height in the feed storage areas. The feed storage section has floors raised 40 in. for added protection of the feed.
The Master Plan
Golden Rainbow Ranch's master plan — which spawned the central work area concept — calls for an eventual herd expansion to 6,000 head. For the time being, however, John Hunt breeds, raises and sells the ranch's commercial steers — when they're six to eight months old and weigh 400 to 600 lbs. — to order buyers from as far away as California and Oklahoma.
Hunt's use of galvanized steel does not end with the two systems-built buildings. He has a number of unusual galvanized steel roofed shelters on the ranch for protection of the ranch's cattle from Florida's wind and rain.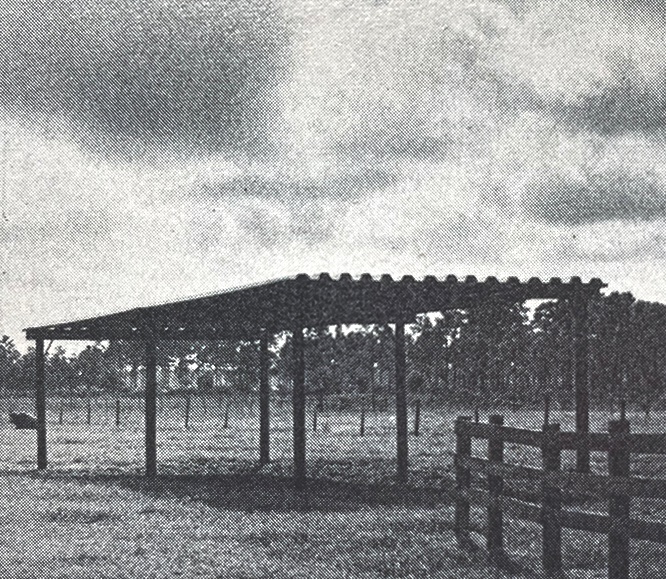 "Those Butler-built Panelframe roofs are 24-ga., corrugated, galvanized steel," explains Hunt, "and they eliminate the need for posts and trusses every few feet. They are nearly self-supporting, and because we're the first ones in these parts to erect shelters of this type, we've become local attractions of sorts.
"In addition," Hunt says, "we are getting much better air movement with these shelters because of their 20-ft. ceiling height."
Hunt's use of metal buildings has resulted in time savings which he feels are most important to a rancher. "Our complex was designed and built in six months," states Hunt.
"I decided on those two buildings for all of the reasons you usually associate with metal buildings," says Hunt, "neatness of appearance, long life, ease of construction and so on. I also wanted buildings that could grow along with us — ones that could be expanded easily without disrupting the day to day routine of the ranch or the master plan we have for the future." RB