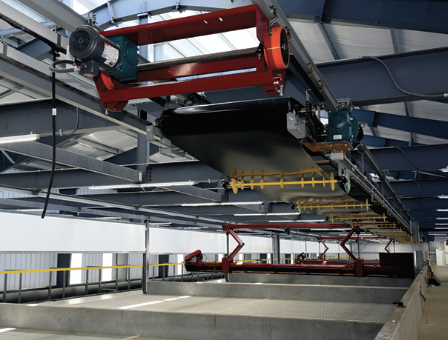 Yakima Chief Hops supplies beer makers in the Pacific Northwest and gets its hops from this hops processing facility owned by Sauve & Sons Farms. The building was engineered by Varco Pruden and its metal framed buildings.
Sauve & Sons Farms is a fourth-generation family growing hops in Yakima Valley since 1938. After harvesting their Yakima Chief Hops crop, it goes to the processing facility, where the green hops are transported by conveyors from the "Picking" building to the drying kiln to process them. After the hops are dry, the next step is to go to the "Cooling/Baling" building.
The enormity of the project (18,800 sq. ft.) is made possible by the Varco Pruden Rigid Frame system. Frames can be designed for the center ridge, off center ridge, or single slope. The roof pitch can be as low as 1/4:12. Rigid Frames allow for almost any variability in width and eave height.
The Inline 8″ Hop Kiln has a full-length mezzanine on one side and conveyor support beams at each frame line. A full-length cupola on the main building provides ventilation.
location:
Yakima Valley, Washington
size: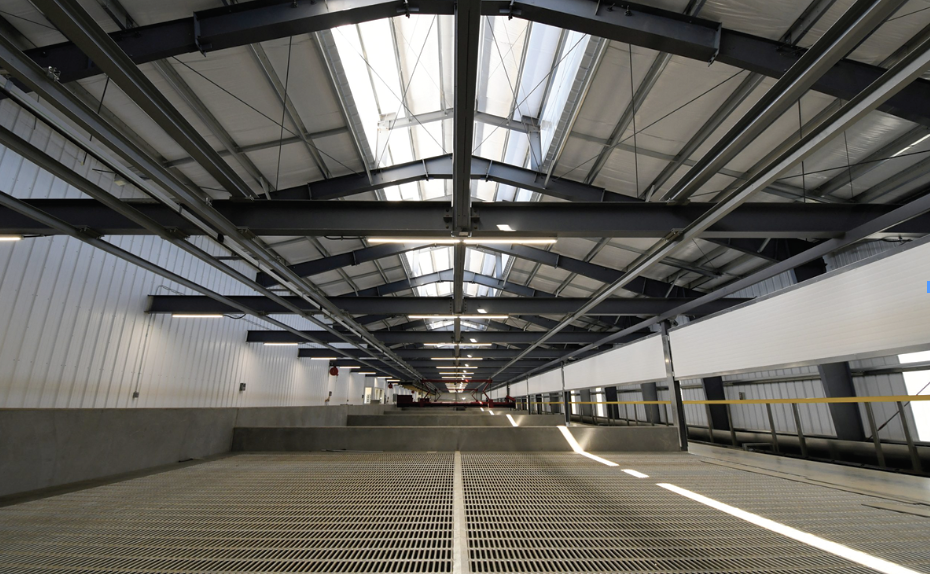 18,800 sq. ft. (total)
metal building system:
Varco Pruden
builder:
Tri-Ply Construction LLC
roof & wall panels:
Varco Pruden Panel Rib™ Roof, unpainted Galvalume
windows:
Wintech
roof panels:
Varco Pruden Tuf-Lite