When working on a project, footing and balance shouldn't be a concern. While elevated, focusing on the job in front of you matters most. Dependable, practical working platforms, including the scissor lift, can help make that happen. Lifts should provide peace of mind. Stability and leveling, the ability to work on all terrains, durable construction, electrical components, its hydraulics and ease of use are important. One person on a quality lift can do what three people can using ladders in stages. The majority of builders we spoke to had great things to say about their lifts, but they also mentioned challenges and ways they'd improve the scissor lift, and the various areas where they've seen upgrades on some machines.
Terrain and Outriggers                              
The ability for scissor lifts to both maneuver and provide stability on all types of terrain is a chief concern. Projects must be completed both inside and on the outside of the building, which requires the lift to move and stand on uneven ground or natural dips. These challenges can be alleviated by paying careful attention to lift ratings. Manufacturers make scissors lifts rated for indoor and outdoor use. Make sure you use scissor lifts exclusively made for rough-terrain when navigating over hills and dips on the ground close to the building. When working inside, an indoor-rated scissor lift is all that is necessary.  All-terrain lifts are convenient, as they work both inside and outside. They maintain stability while enhancing maneuverability in all conditions, and are ISO-rated to withstand winds up to 28 mph. For economic reasons and convenience, some builders will rent one type of scissor lift and own the other, depending on which type is used more.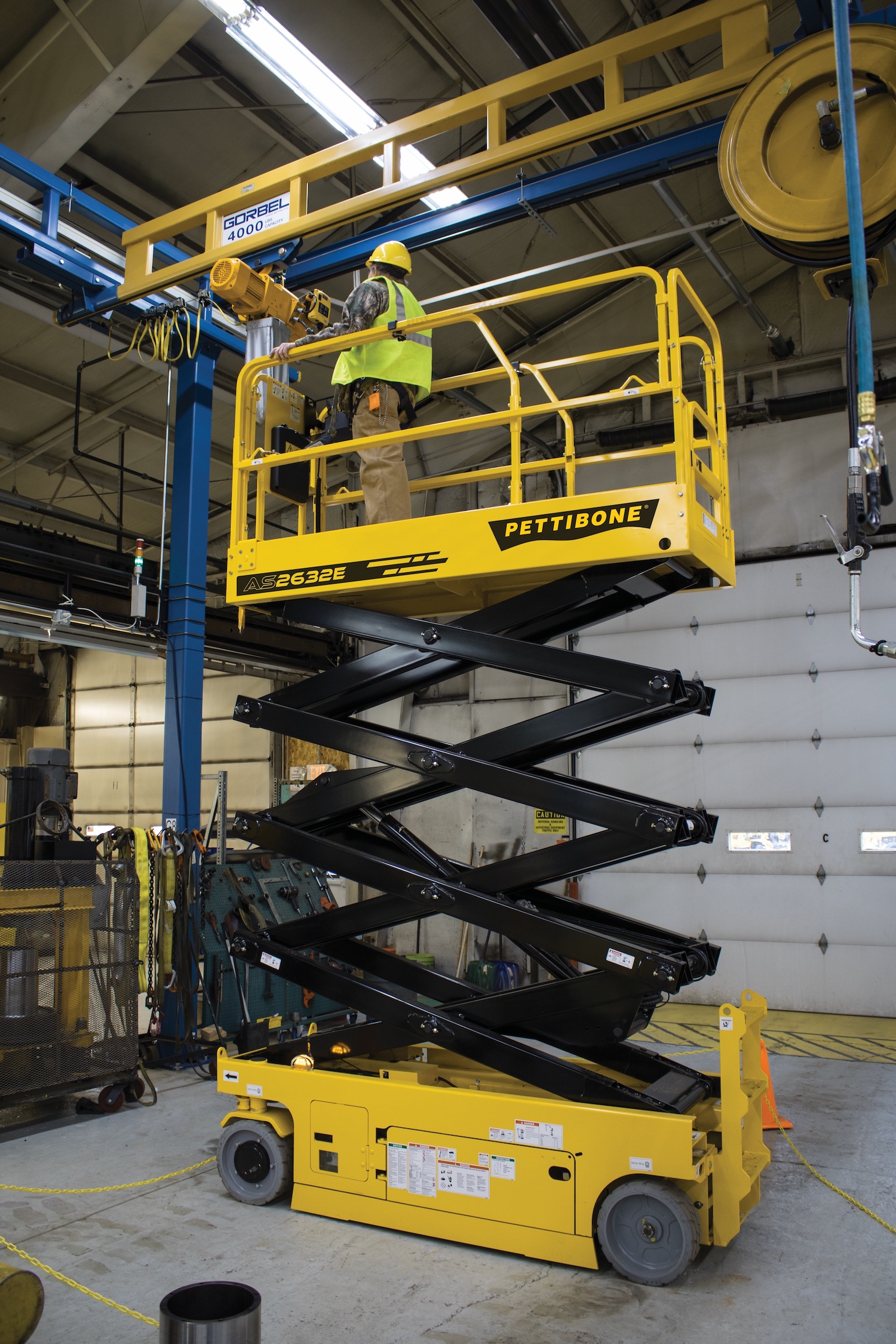 Outriggers are often necessary for stability when working with all-terrain scissor lifts. These outriggers add length to the machine. One end of the platform of most scissor lifts extends out, while the other end does not, creating a clearance and accessibility problem on the other end over the back set of outriggers. This creates extra space between the edge plane of the basket and the wall you're trying to reach, sometimes 12-24". A scissor lift with a platform that extends back past the back set of outriggers is preferred to improve access to the wall or corner from both ends of a platform. Or, manufacturers recommend using a scissor lift with a higher reach to close the gap or one of their aerials. If this isn't an option, you'll have to reposition the lift to reach that portion of wall or corner.
Sometimes outriggers extend out past the ends of the base of the frame of the machine and add width. Avoid this challenge by using a scissor lift with outriggers that don't extend out as far or those that have a more low profile to eliminate that extra space they create, allowing closer access to the wall from the platform.
'Time-Traveling' challenges
Transporting a scissor lift to the jobsite requires extra time and vehicles and trailers. For many, these lifts need to be brought to the work location separately, even more than once when performing two-day jobs. Sometimes time-consuming trips are needed to haul out a crew and materials, and then a scissor lift can add another trip.
A trailer-scissor lift combination saves time and prevents the need for multiple trips. When using this type of scissor lift, you haul materials, crew, and the trailer-scissor lift all in one trip. This patented lift, with a practical built-in utility dump trailer, has a steel frame, is self-propelled, accommodates multiple workers, can be 20 feet long or more and has extra axles for support. These are DOT-compliant and hitch up to a standard 3-quarter-ton truck.
Tilt Advances
When on slight slopes the ability to increase reach and productivity is limited on some machines. However, scissor lifts with the patented technology of variable tilt allow you to elevate to limited elevations while reaching to work locations, even when working on a side slope greater than 1.5 degrees. The scissor lift operator uses the updated control box complete with a visual indicator to inform how high the platform can be raised based on the lift's side slope.
Center-Point
Some scissor lifts have a silicone sleeve in the non-grease center-point linkage area, or one has been put in place for lubrication. These wear over time, and if you don't catch this, these can get into the main hinge point and break it. Use scissor lifts where the kingpin joints and hinge points have been significantly upgraded and revamped, without the need for sleeves. Certain lifts have grease zerks in strategic locations, and manufacturers recommend greasing these points weekly, depending on the amount of use.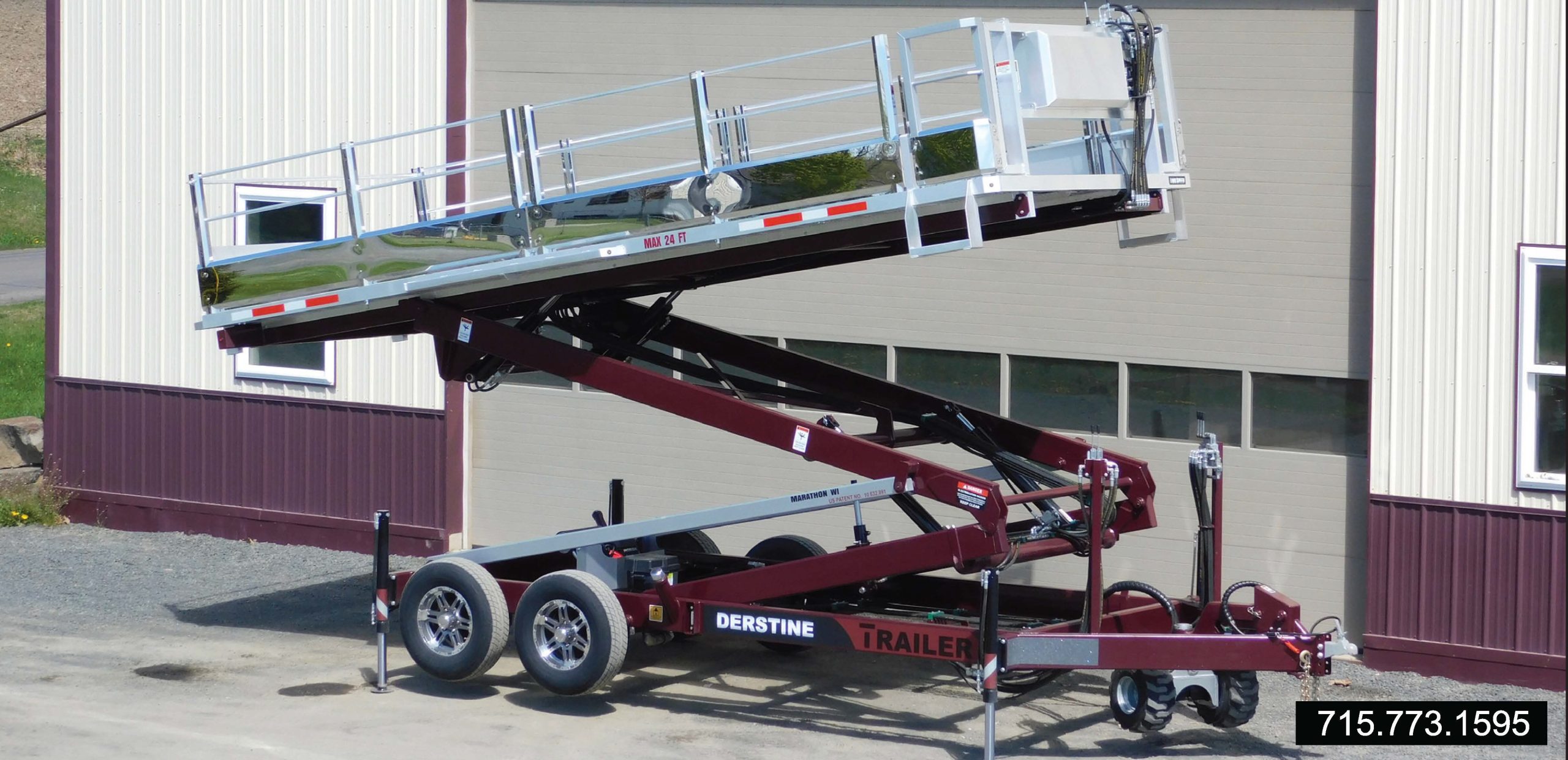 Leveling-Out Sensory "Perception"
All-terrain scissor lifts have high-tech self-leveling capabilities; slab indoor scissor lifts have leveling technology too. Both use sensors to effect safe leveling of the lift. Receiving proper notification when sensors need changing can be challenging if there is no display. All the new ANSI A92-compliant lifts have standards requiring sensors. These machines will notify you with a listed code, indicating which specific sensor needs replacing. Manufacturers also say some sensors on new machines experiencing issues may just need a few times of use to break them in. They get painted and may stick at first, but that isn't common.
Wired in and Electrical Chords
The electrical wiring of scissor lifts came up as an issue. After years of use it's common to replace wiring to keep the lift in working order. The wiring may require a special order to replace and need installation by a specialist. Some manufacturers replace wiring and service their lifts. Some builders opt for hiring an electrician they trust to do the work. Manufacturers now include wiring with upgraded anti-corrosion properties and weatherproof linings to increase the wiring lifespan.
Another challenge is the wiring where accessories are plugged in. Not all scissor lifts accommodate wiring for equipment in a platform; the wires may not be heavy enough to use or the outlets don't accommodate some power saws or other plug-in tools. Many scissor lifts today have 120-volt outlets for plugging in tools with converters for running on AC. Improvements to the battery technology for cordless power tools allow the user to work in the scissor lift for longer periods without a cumbersome chord. These advances eliminate the need for plug-in tools up on platforms.
Conclusion
The scissor lift provides you with a working platform to do your job in hard-to-reach areas at certain heights up against walls and buildings when other lifts can't. Manufacturers are putting your safety at the forefront with further development of these machines. They are constantly working to advance the capabilities of scissor lifts, while adhering to ANSI standards, so you can remain confident and focused on the job at hand. RB
RURAL BUILDER EXPRESSES ITS SINCERE APPRECIATION TO THE FOLLOWING SOURCES FOR SHARING THEIR EXPERTISE AND INSIGHTS.