This building was built to serve as the retirement home for a husband and wife. They sold their home in town and moved out to the countryside with this home, looking for some seclusion and privacy. The footprint includes a space for a woodshop in conjunction with the garage space, with office space in the attic trusses above the garage. A porch on the side of the home was built to serve as the segue into the outdoor patio/fire pit area they are planning to build.
To frame the exterior walls of the home, posts were set on top of the Perma-Columns, then a Rapid Framing System was used. This framing system is a panelized girt system that incorporates all window and door openings in the panels from the plant. The time spent on site framing these openings was significantly reduced.
building manufacturER:
Borkholder Buildings & Supply
builder:
size: 
4,608 sq. ft.
foundation:
Midwest Perma-Column, precast concrete Perma-Column, 3-ply 2×6 posts.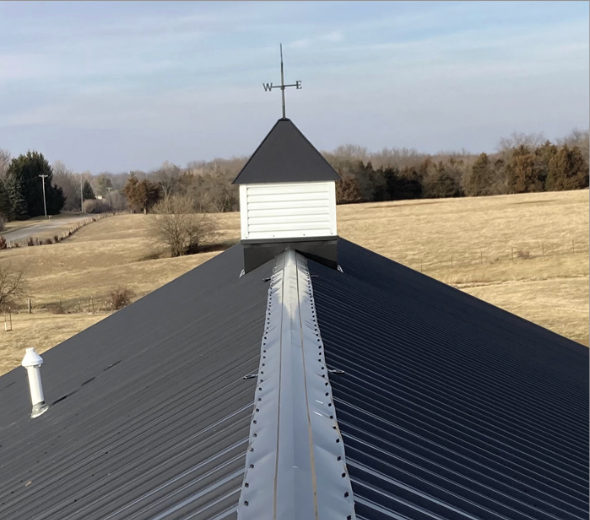 roof panels:
McElroy Metals, Max Rib Ultra 29g, Kynar Paint
trusses:
Borkholder Buildings, 48′ double scissor trusses, 48′ attic trusses
wall panels & siding:
Graber Post Buildings, steel board and batten, 29g
windows:
Tempco vinyl windows
anchors:
H&D Quality Builders, Exposed Tab Ridgeline Safety System anchors
rapid framing system:
Borkholder Buildings & Supply