Pioneer Millworks Shou Sugi Ban Siding
Little did Phil & Rocio know how perfect their timing was when they came to New Energy Works and asked for a "small but perfect home". This request gave the team at New Energy Works plenty of inspiration as they thought about this project like a precious gem, which they eventually started calling the NEW Jewel.
Many of New Energy Works clients request smaller more sustainable homes because they simply don't need a bigger one. This reduction in square footage is smart for many reasons: less vacuuming, less heating and cooling, fewer taxes. And for many, less strain on the finances as they get to the point where retirement shines bright on the horizon.
New Energy Works began the design process with 1,000 square feet. Enough room for a pleasant common area, a couple of rooms for bed and work, a couple of bathrooms, as well as a mudroom and pantry. Phil and Rocio ended up with a 1,140 square foot timber frame design, right-sized for all their needs, clad in sustainable Pioneer Millworks Shou Sugi Ban burnt wood siding. www.pioneermillworks.com/shou-sugi-ban
Location: Dayton, Oregon
Architect: New Energy Works
size: 1,140 sq. ft.
Doors: NEWwoodworks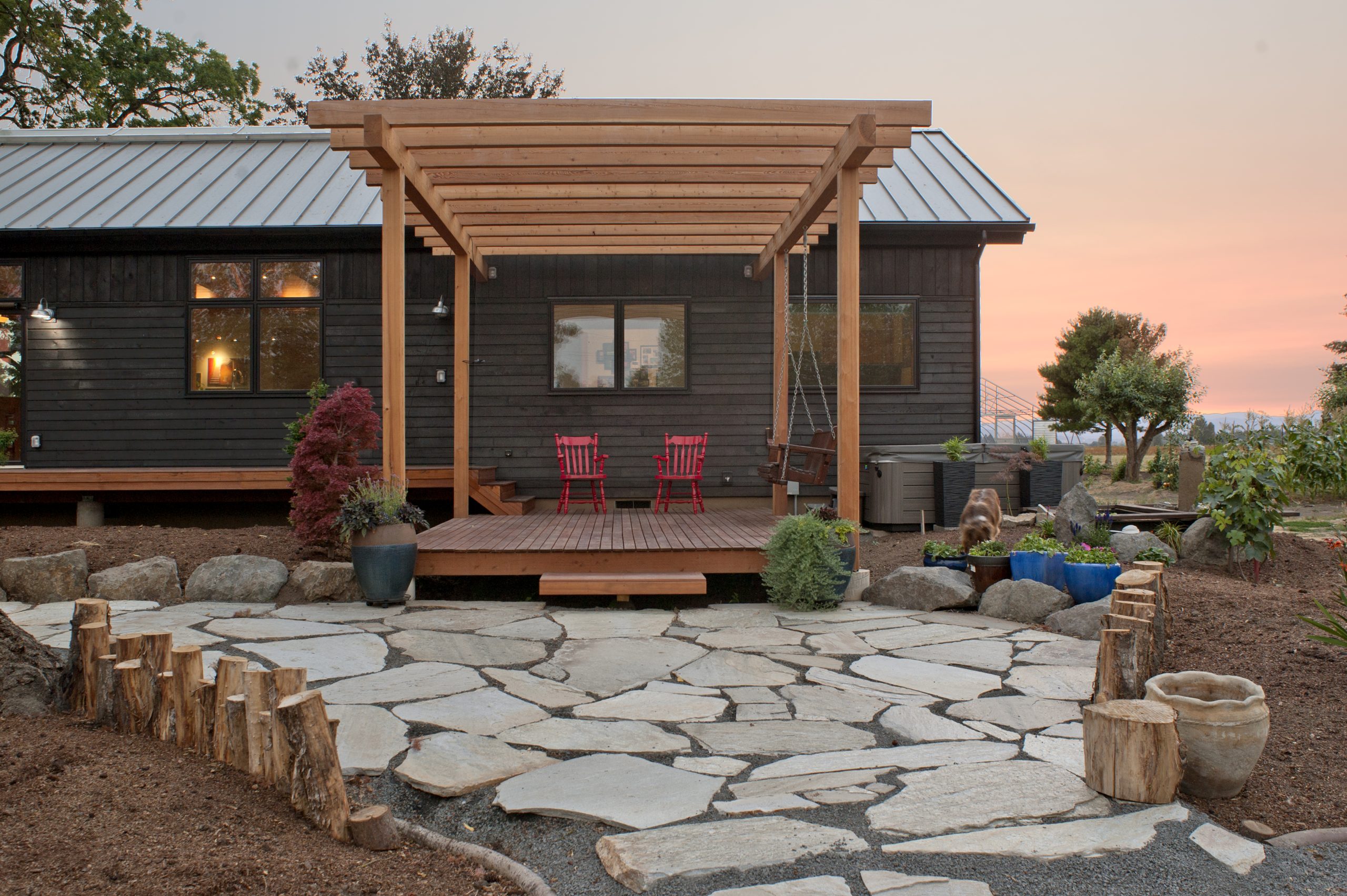 Wall & Roof Panels:
New Energy Works
Insulation:
EPS SIPs and a Siga Majvest Weather Resistant Barrier
Posts & Trusses:
New Energy Works
Siding: Pioneer Millworks
Reclaimed Wood & Shou Sugi Ban Siding
Vapor/Air Barrier:
Solitex MentoPlus
Windows: Marvin